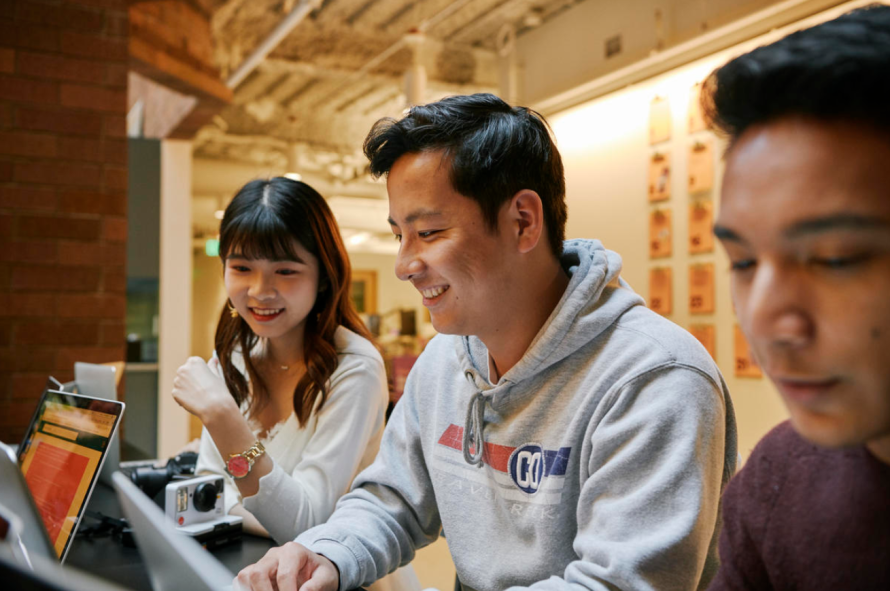 Our Process
University recruiting at Airbnb
We're listeners and advocates, mentors and hosts. We view students as individuals, the recruiting process as a shared adventure, and decisions as conversations. Our mission is to open Airbnb's doors to the next class of interns and new grads who are ready for a life-changing experience and excited to create a world of belonging.
New graduates
At Airbnb, we look for new grads who are ready to dive into our codebase and have an immediate impact on our product and the millions of lives it touches. Our exponential growth over the past year has come with immense technical challenges. As a new grad, you will be trusted with diverse, critical projects, and you'll be empowered to build tools, features, and infrastructure, often from scratch. We welcome technically agile new grads who are passionate about reimagining the travel industry and who seek to be part of a company that's creating a new kind of global community.
Intern program
During your twelve weeks as an Airtern, you'll be integrated into a team where you'll contribute to challenging projects to develop new features on our platform, strengthen our infrastructure, and delight our community of guests and hosts. Your manager, team, and our incredible Airfamily will strive to be superhosts for you during your summer with us. We'll provide the support, mentorship, fun, and real world experience needed to accelerate your learning and make a real impact on our product, as we revolutionize what it means to belong anywhere in the world.

Belong at Airbnb
We believe that embracing differences within Airbnb's teams is key to promoting innovation and accessibility in our global community. We seek to host employees who express a diversity of cultures, interests, thinking, and identities. Just like each listing is unique, so is each person, and we work to build a culture where everyone can belong and thrive.
"Every day at Airbnb, I get to work with the smartest people I know on beautiful technical projects that help share the joy of travel with the rest of the world."
"Airbnb is the type of place where you get calluses from clapping, strong fingers from coding, abs from laughing, and delicious food."
Opportunities
Small teams, global marketplace